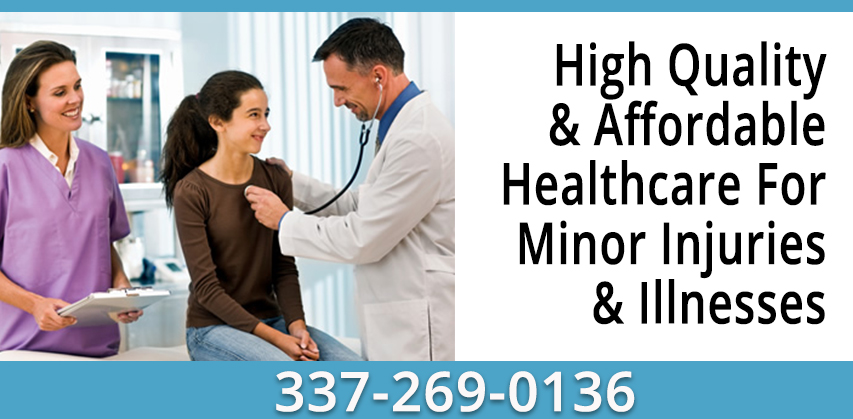 Lafayette, Louisiana Walk-In Clinic
Acadiana Center is pleased to now offer urgent care services to the Lafayette community and surrounding areas.
Our practice includes an appointment-free, full-service, walk-in clinic for the treatment of minor trauma, injuries, and illnesses, that are not life-threatening but require immediate attention. We see patients 14 and over in a friendly, compassionate and caring environment.
By choosing urgent care, you can avoid the expense and long waiting periods of hospital emergency rooms and the wait usually involved in appointment scheduling with your family physician. All urgent care patients are attended to by our board-certified medical professionals. In the event that X-rays are required, they are conducted in-house by our state-registered radiology technicians.
Some Medical Conditions Eligible For Treatment Are:
Abscesses
Allergic Reactions
Allergies
Asthma
Back Pain
Boils
Broken Bones
Bruises
Burns
Colds
Constipation
Contusions
Cuts and Scrapes
Diarrhea
Fever
Flu
Insect Bites
Nausea/Vomiting
Pneumonia
Rashes
Sinus Infections
Sore Throats
Sports Injuries
Sprains
Stings
Strains
Urinary Tract Infections
Breathing Treatments
Ear Lavage
STD Screening
EKGs
Flu Tests
IV Therapy
Lab Testing
Mononucleosis Tests
Pregnancy Tests
Rapid Strep Test
Urinalysis
X-ray Services